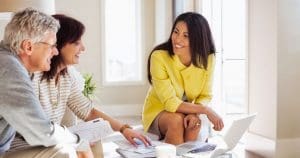 Women in the auto industry and women repair service advisors bring a lot to the front counter.  Don't be afraid to deal with a woman service advisor !
Best Deals Auto has 2 women service advisors.  Having women service advisors as well as 1 male service advisor actually brings culture to the shop.
Women have a lot to offer our male-dominated industry.  In many cases, female clients prefer to be served by a woman.  For some women, bringing their car into a service station can be an intimidating experience and having a woman on the other side of the counter can make the entire process more comfortable.  They can be the perfect mediator between the technician and simple breakdowns of what needs to be done rather than technical details of repairs.
There is no question that the world is evolving and moving away from male dominated industries.  Best Deals Auto has empowered this trend and the opportunity to speed the transition to empower women in the auto industry.
Come to Best Deals Auto for a professional and communicative experience for all your car needs !